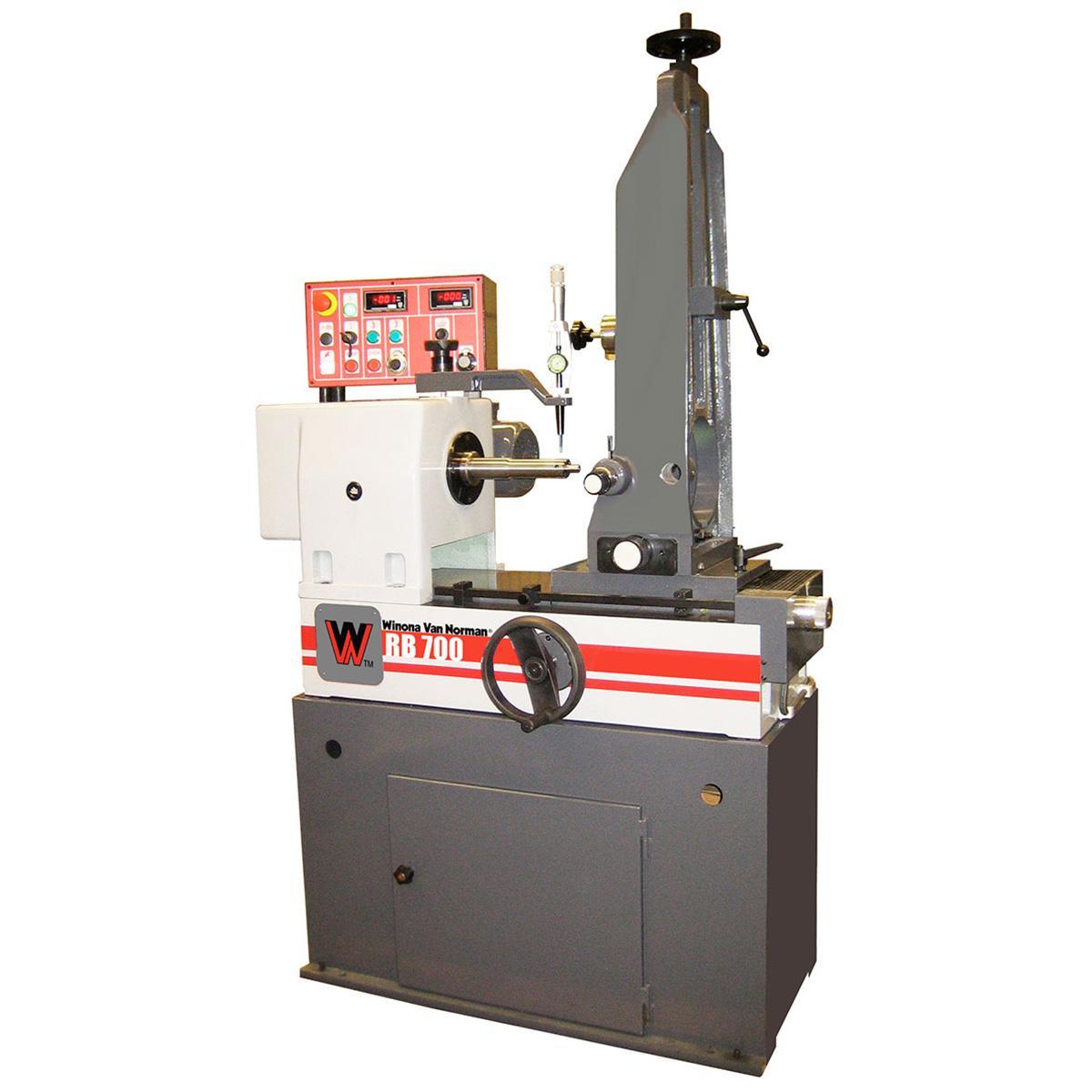 ROD BORING / GRINDING RB700
Variable boring spindle speed with electronic varistor and digital readout
Request A Quote
Operations
24V electrical control system, square with manual adjustment and variable automatic transversal adjustment for holding connecting rod, for fast and accurate centering.
Features
Electric limit switch to automatically set the boring depth. The standard version is equipped with an electronic variable feeding speed, centering device with dial gauge, and tool setting and calibrating device.
Specifications
Spindle to Table Distance
5.9 in
150 mm
Minimum Boring Diameter
0.6 in
15 mm
Maximum Boring Diameter
6.3 in
160 mm
Minimum Grinding Diameter
N/A
Maximum Grinding Diameter
N/A
Minimum Center to Center Capacity
3.15 in
80 mm
Maximum Center to Center Capacity
25.6 in
650 mm
Spindle Rotation Speed
0-1200 RPM
Grinding Wheel Revolutions
N/A
Grinding Wheel Rotation
N/A
Feed Rate
0.47-5.9 in/min
12-150 mm/min
Maximum Rod Carriage Travel
12.6 in
320 mm
Approx. Machine Weight
1433 lbs.
650 kg
Approx. Shipping Weight
1717 lbs.
780 kg
Standard Tooling
Downloads