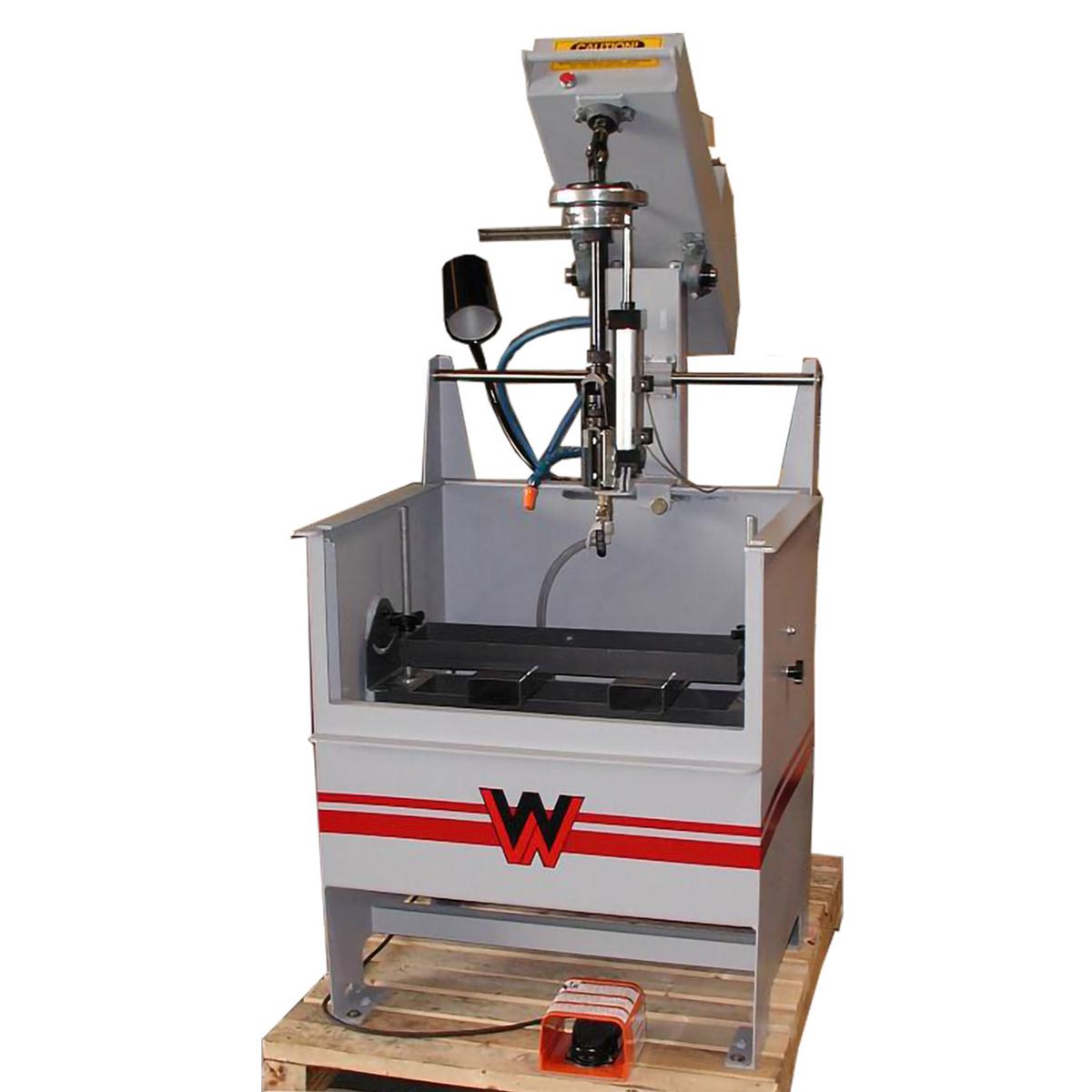 POWER STROKE HONE PS1370
Small engines and motorcycle cylinders are easy to set up and hone with the standard small engine fixture. It's easy to use, accurate, affordable for any shop ‐ and very profitable.
Request A Quote
Operations
Features
Specifications
Maximum Block Length
25 in
635 mm
Maximum Stroke with Powered Feed
10 in
254 mm
Honing Range with Standard Equipment
1.75-5.5 in
44.45 – 139 mm
Air Requirement
100 PSI 3 CFM
Approx. Machine Weight
400 Ibs.
635 kg
Approx. Shipping Weight
554 Ibs.
252 kg
Standard Tooling
Downloads