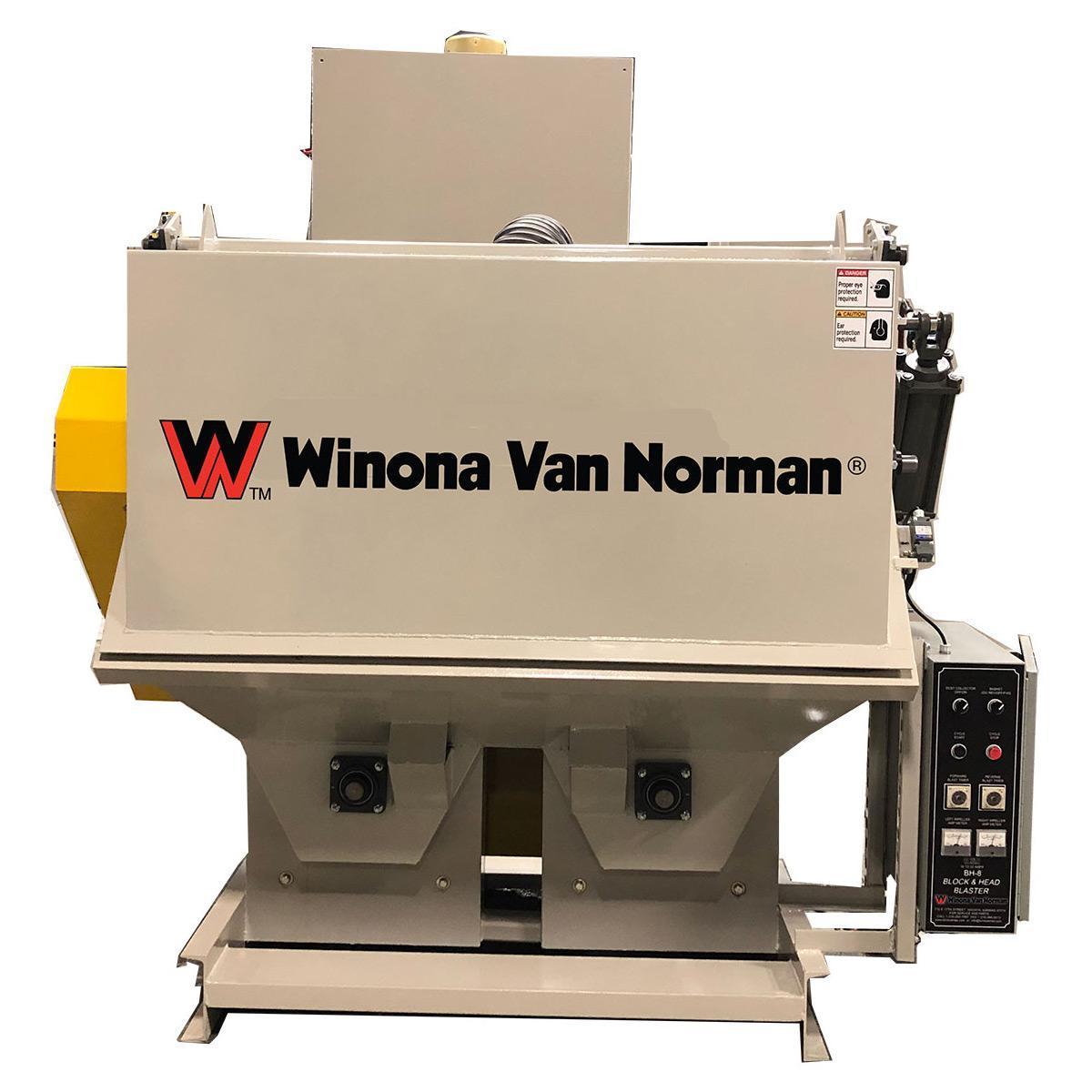 FIXTURED BASKET BLASTER BH-08
Winona Van Norman Fixtured Basket Blasters, like the WVNBH‐8, have easily replaceable cabinet liners and is versatile with easy basket jigging setup for any shape parts.
The simple one button push operation with adjustable cycle times doesn't require extensive training. Dual hand safety controls on the clamshell design protects operators and a door locking valve prevents the door from closing in case of loss of air pressure. The TurboShot™ blast wheel is belt driven to protect the motor and make it easy to maintain. The blades on the TurboShot™ wheel are bi‐directional allowing for reversing blasting for an all angle clean.
Request A Quote
Operations
Features
* Can change based on customer cleaning needs
** Dimension of machine doesn't include dust collector
***Height is with door open on clamp shell doors
Specifications
Work Envelope (CU. FT. of Basket)
24.59 cu. ft
Basket Dimensions (L x Diam.)
60 x 30 in
Overall Dimensions (L x W x H)
75 in x 51 in x 114 in
HP of Blast Wheels (STD)
2ea x 10 HP
Basket HP (STD)
½ HP (0.37 kw)
Basket Weight Capacity (Approx)
1000 lbs.
Dust Collector Std
DC-2 (2 HP)
Standard Tooling
Downloads
Demonstration