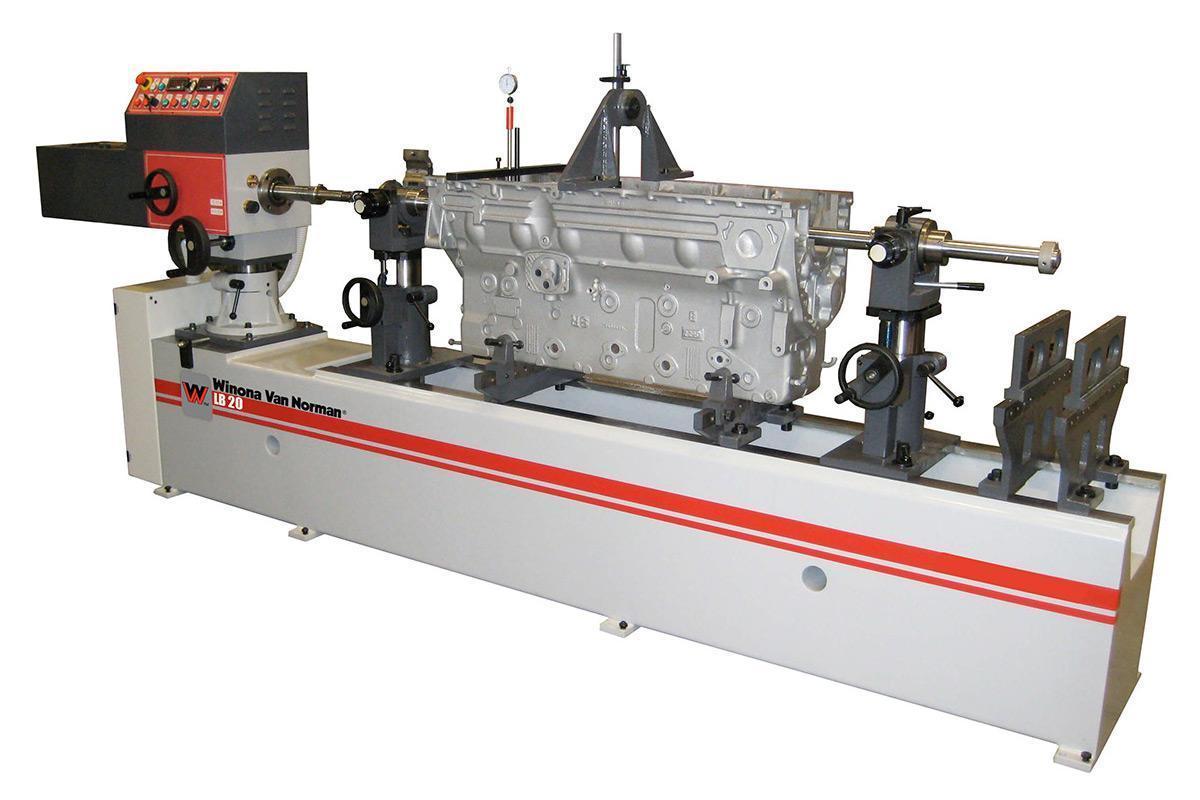 Operations
Boring bar rotation and feed are fully gear-driven. Combined with the 2 HP drive motor, this ensures rapid, chatter-free cuts and extended longevity compared to belt-drive systems. Speed and feed rates have a wide range of adjustments to match the characteristics of engine block material and the size of the bores. Because of the convenient controls, the operator can keep close watch on the boring process and can easily make speed adjustments if necessary.
Features
A special feature of the LB Series machines is their unusually long spindle travel which allows blocks to be bored with fewer interruptions to reposition the tooling.
Specifications
Maximum Length of Block
80 in
2000 mm
Minimum Distance Bed to Bar Center Line
16.9 in
430 mm
Maximum Distance Bed to Bar Center Line
29.9 in
760 mm
Boring Diameter Range
1.1-7.8 in
28 -200 mm
Speed of Spindle
Variable 90-580 RPM
Maximum Spindle Travel
16.9 in
430 mm
Overall Dimensions (L x W x H)
141.9 in x 25.6 in x 65 in
3600 mm x 650 mm x 1650 mm
Approx. Machine Weight
3086 lbs.
1400 kg
Standard Tooling
Base castings are exceptionally heavy to eliminate any possibility of deflection, while the precision machined surfaces and excellent universal fixtures position work pieces securely during operation.
Downloads
Demonstration