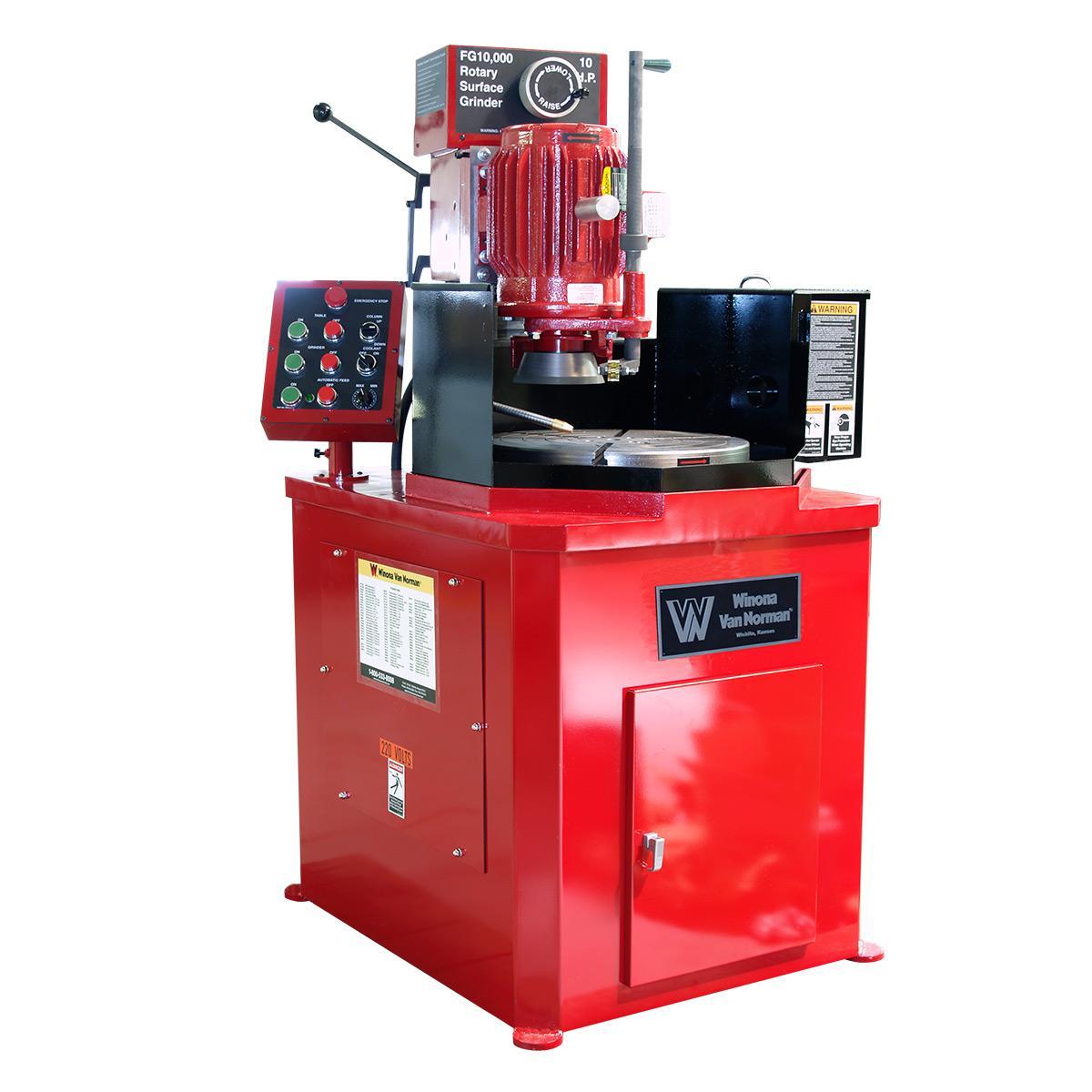 FLYWHEEL GRINDER FGX-10P
Built to Last from SOLID, Cast Iron, the FGX series Flywheel Grinder is designed to MAKE YOU MONEY! The next generation of WVN Crankshaft Grinders allows for maximum output with minimal labor. WVN Crankshaft Grinders operate with a program built on intuitive technology.
Request A Quote
Operations
Setup is fast and accurate. Solid cast iron rugged design, exclusive cast in table support, industrial quality gear motor direct table drive for constant torque are features found only in the FG's from Winona Van Norman.
Features
Grind most automotive and light truck flywheel floor to floor in 5-10 minutes, slightly longer for the Heavy Duty stepped flywheels.
Specifications
Table Diameter
18 in
450 mm
Flywheel Capacity
24 in
600 mm
Vertical Travel
10.5 in
267 mm
Coolant Flow Per Minute
19.5 Gal.
Overall Dimensions (L x W x H)
38 in x 35 in x 69 in
965 mm x 890 mm x 1752 mm
Approx. Machine Weight
1550 Ibs.
703 kg
Approx. Shipping Weight
1700 Ibs.
771 kg
Standard Tooling
The FG's cost just a few dollars per day to own, takes very little floor space, and will last for many years. The FG's are an excellent investment! Supply costs are minimal and labor costs are low since a skilled machinist is not needed to operate the Winona Van Norman FG's.
Downloads