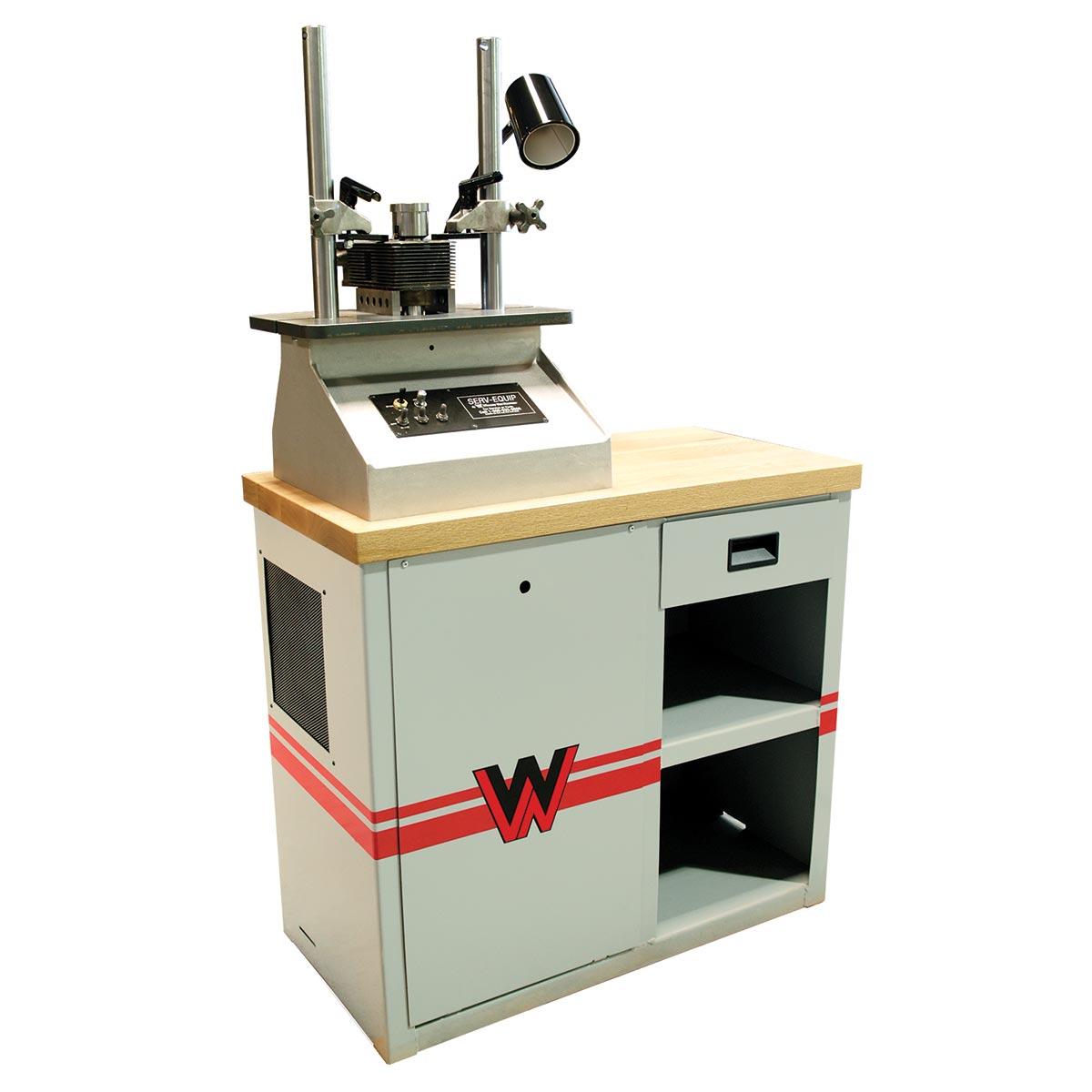 CB1401
The CB1401 is the fastest and most efficient boring machine you can buy to bore motorcycle and small engine cylinders. The simple and accurate setup combined with rapid and flexible operation make the CB1401 a profitable investment in shop productivity.
Request A Quote
Operations
Cylinders from 1.5″ to 4″ can be resized and the anti-vibration damper allows up to .060″ to be removed in one pass. In addition, two spindle speeds and infinitely variable feed rate allow the operator to obtain the exact surface finish desired.
Features
The hard-chromed spindle and pressure lubricated adjustable support bearings assure long and trouble-free operation. Stop sending out a profitable portion of your service business and invest in the CB1401.
Specifications
Boring Range
1.5-4 in
38 – 101 mm
Spindle Diameter
1.48 in
37.6 mm
Spindle Speed
168, 254 RPM
Feed Rates
Infinitely Variable
Power Requirements
110V / 1 PH / 60Hz OR 50 Hz
Air Requirements
80 PSI (5.5 Bar)
Dimensions
36 in L x 18 in W x 42 in H
941 mm L x 457 mm W x 1066 mm H
Approx. Machine Weight
550 Ibs.
249 kg
Standard Tooling
Downloads