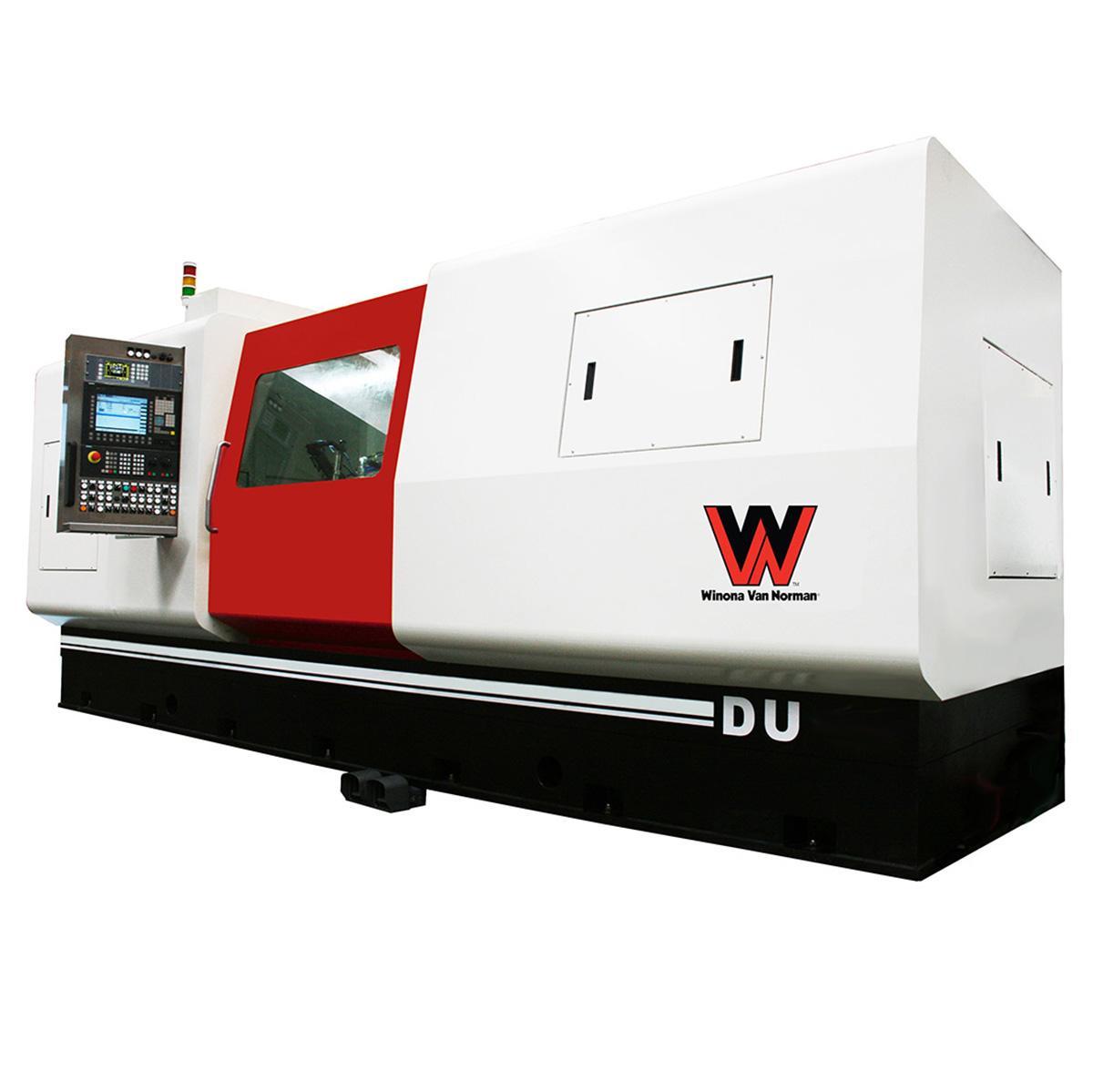 DU CNC CRANKSHAFT‐CAMSHAFT GRINDING FOR MASS PRODUCTION
The movements on the DU series grinding machines are fully CNC controlled, designed for high productivity. The closed‐loop linear motors are controlled with an external high precision linear scale. The base is a composite material of concrete and steel, specifically designed to obtain the best results between structural deformations and natural frequencies allowed.
Request A Quote
Operations
Features
Full CNC controlled system
The grinding heads are continuously monitored by a closed loop absolute linear encoder.
Can be equipped with robotics for loading and unloading of workpieces
Specifications
Height of centers
10.6-21.6 in
270-550 mm
Swing over table
20.1-39.4 in
510-1000 mm
Max length of grinding
23.6-137.8 in
600-3500 mm
Max diameter of CBN grinding wheel
24-38 in
610-965 mm
Max diameter of corundum grinding wheel
30-42 in
760-1066 mm
Grinding wheel width range
10/50-35/140 mm
Min distance between centers
1.2-5.9 in
30-150 mm
Max distance between centers
25.6-120.1 in
650-3050 mm
Max weight between centers
176-3,307 in
80-1500 mm
Standard Tooling
Downloads
Demonstration