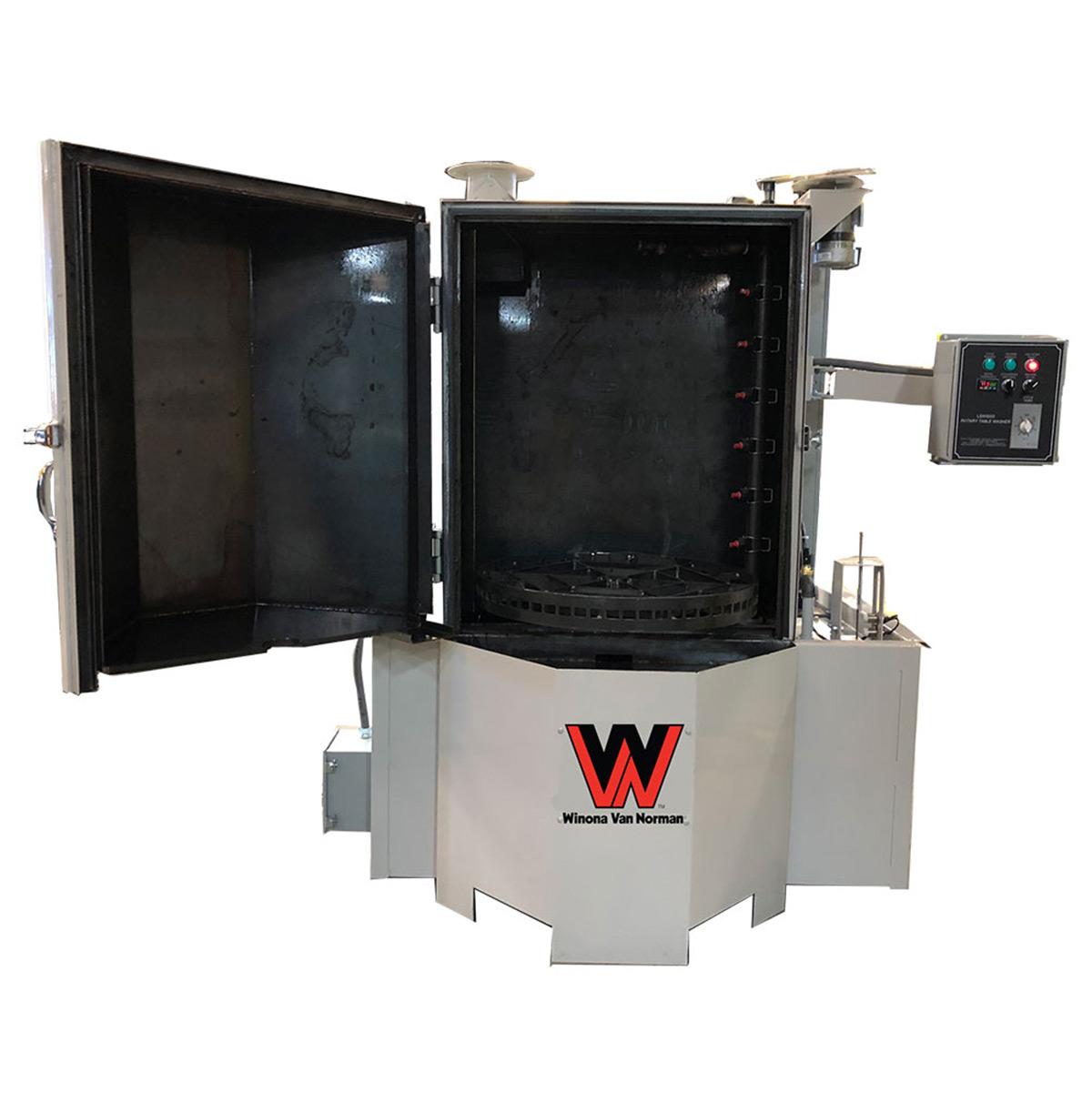 TURNTABLE PARTS WASHER WVN-5000
Designed to clean engine heads and blocks.
Request A Quote
Operations
The WVN-5000 is a state-of-the-art rotary washer that cleans large engine parts and a variety of smaller parts after machining. Parts are positioned on a rotating turntable where jets of hot water spray from the top, sides and bottom and detergent quickly removes grease, oil and dirt.
Features
10-gallon Steel Cabinet Construction for long life
Oscillating jets for better cleaning
Insulated tank for lower energy costs
Seal-less pump for less maintenance
Cleans all type parts: starters, alternators, blocks, heads, transmissions
Operator-friendly
High-quality construction
Replaceable adjustable nozzles
High heat for fast thorough cleaning
Specifications
Work Envelope Diameter
32 in diameter X 39 in H
812 mm diameter x 990 mm H
Table Weight Capacity
1000 lbs
Dimensions (L x W x H)
102 in x 63 in x 90 in
2590 mm x 1600 mm x 2286 mm
Standard Tooling
Downloads
Demonstration