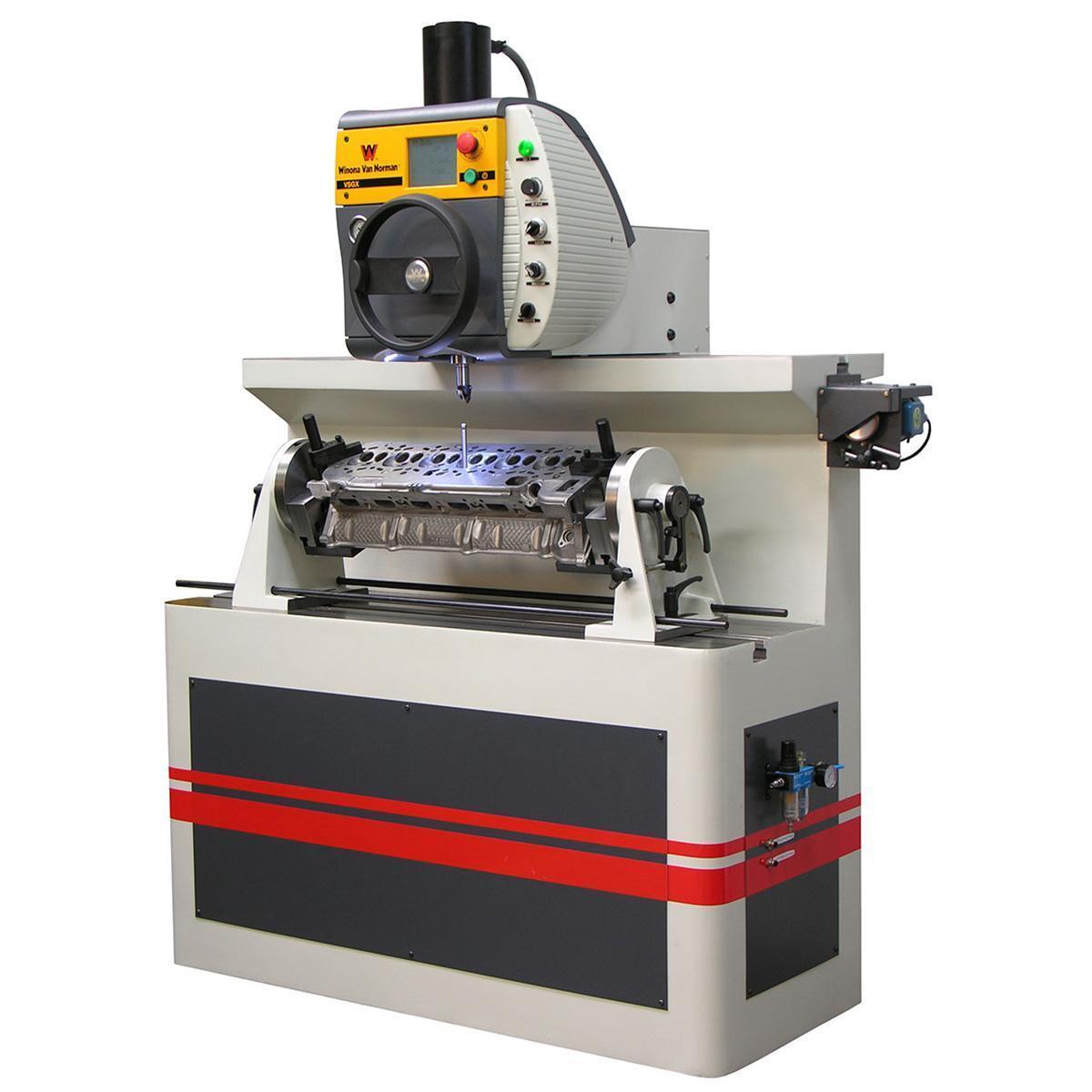 SEAT AND GUIDE VSGX
The new VSGX incorporates the latest technology available for the cylinder head machining industry, with unparalleled precision and rapid floor to floor times.
Request A Quote
Operations
The 5 HP servo motor applies more torque than you'll find on any other machine. A custom program delivers a 'Performance Finish' at speed up to 1500 rpms in the last 3 cycles independent of normal CNC operation.
Features
Other VSGX features:
Precision 3-angle seat machining includes ball drive system, single blade 3-angle tooling and fixed pilots.
Spring-less tooling utilizing the innovative Ball-Lok System.
Boring Head with +/-15%Tilt.
Specifications
Maximum Length Cylinder Head
47.25 in
1200 mm
Maximum Spindle Stroke
5.90 in
105 mm
Vertical Height - Table to Spindle
19.7 in
500 mm
Spindle Motor Speeds
0-1500 RPM Variable. Automatic deceleration to 200 RPM when raising spindle.
Dimensions (LxWxH)
53.2 in x 39.4 in x 77.5 in
1350 mm x 1000 mm x 1970 mm
Approx. Machine Weight
1100 kg
Approx. Shipping Weight
1240 kg
Standard Tooling
The VSGX adds elements never before used in this industry on this type of machine, making Winona Van Norman a leader in "Value for Your Money" machine solutions. The results can be measured in seat finishes, concentricity and tolerances that are pushing the envelope for performance. All at the push of a button.
Downloads